Transforming Vision into Reality: Explore Our Services
TallyPrime
Computer Hardware
Handheld Machine
Milk Products
Digital Marketing
Your Trusted Partner For TallyPrime
Your gateway to effortless financial management.
"As 5 Star Tally Certified partners, we proudly introduce a revolutionary solution that dramatically simplifies accounting, inventory, payroll and compliance. Elevate your business to new heights by harnessing TallyPrime's intuitive features, and rest assured with our dedicated support guiding you every step of the way."
Your Vision, Our Hardware Expertise
Elevate Your System with Our
IT Solution
At Right System & Software, we specialize in delivering top-tier computer hardware services that empower businesses and individuals with seamless technology experiences. Our team of certified experts is dedicated to diagnosing, repairing, and optimizing a wide range of hardware components, ensuring your systems operate at peak efficiency.
Banking Machines, Billing Printers.
Real-Time Data Collection, Online Visualization, and Advanced Analysis
Milk Data Processing Unit
Our product range includes a wide range of Milk Data Processing Unit, Milk Data Processing Unit With GSM, Android Milk Collection DPU With Cloud, Milk DPU Mini GSM, Milk DPU Mini and Remote Display Unit (RDU) 6″X6″ for Milk DPU.
Power Up Your Digital Presence
Embark on a digital adventure like never before! 🚀 Right System's Digital Marketing services are not just a strategy; they're a catalyst for your brand's success. From magnetic social media campaigns to websites that leave an indelible mark, we're here to turn your vision into virtual reality. Ready to amplify your online presence? Let's make waves together—click, connect, conquer!
Join over +4,000 happy clients!
About Right System And Software ~
25+ Years of Working
As a leading IT company in Nashik, we possess 25 years of extensive experience in Tally, including support, implementation, customization, and training. With a dedicated focus on customer satisfaction, we have garnered a satisfied clientele of over 4,000. At RIGHT SYSTEM & SOFTWARE, customer satisfaction is the driving force behind everything we do. Moreover, we are adept at Tally and ensure that our customers are not only utilizing it effectively but also maximizing its potential.
We are very proud of our
Best Achievements You have better things to do than worry about IT for your business.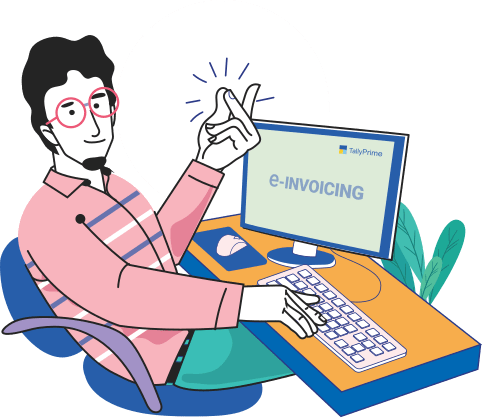 July 24, 2021
With over a decade experience, we've established ourselves as one of the…